A huge list of easy DIY spray paint ideas for the home, revamping old things, furniture and creative wall art and craft projects. All great for beginners! Home decor ideas for cheap!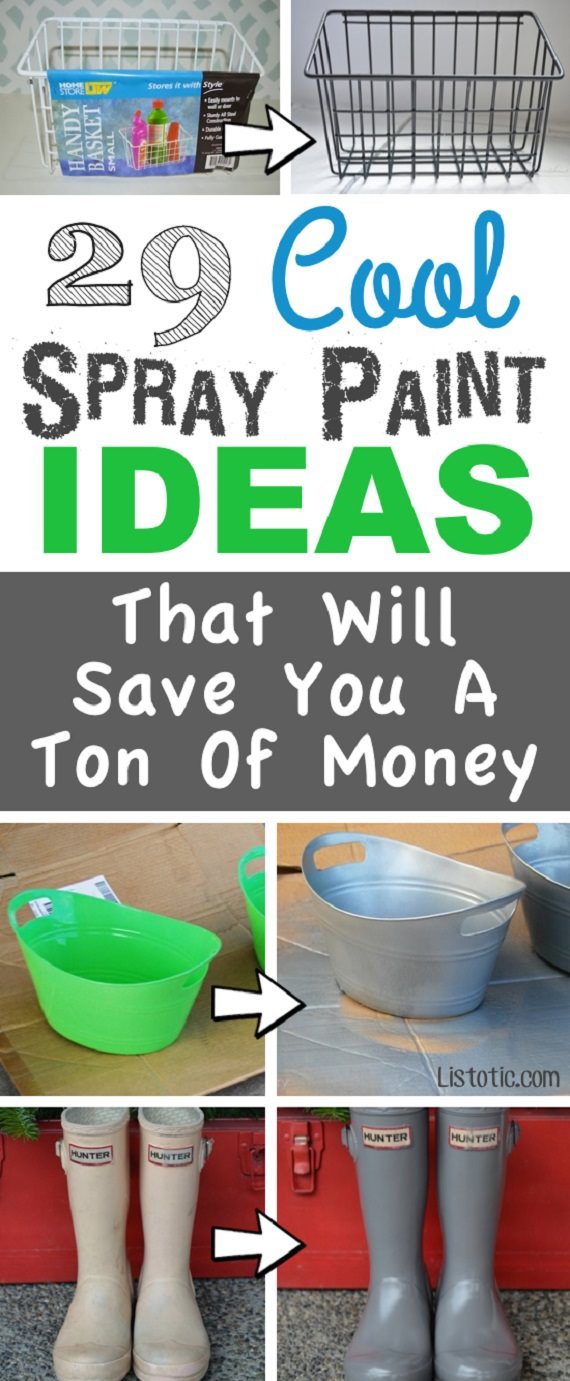 1. Faux Galvanized Plastic Tubs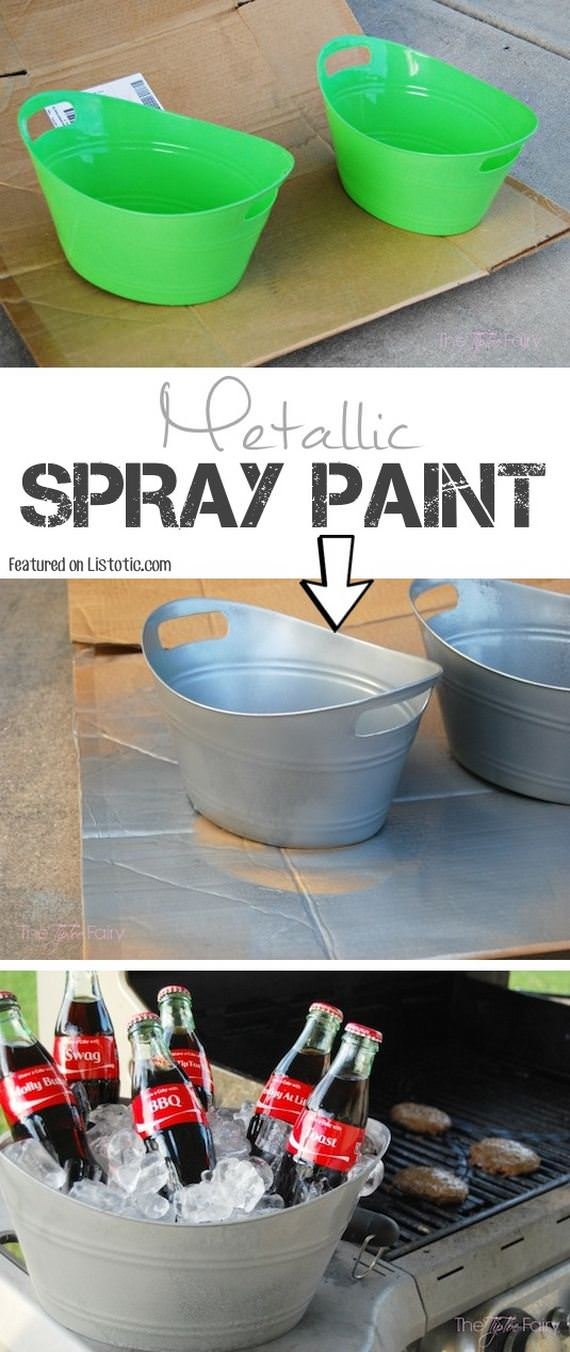 Make your very own galvanized looking drink tubs with plastic bins you can find at the Dollar Store, Party City, or even Amazon. I'll bet you could pick up a few of these at Walmart or Target, too. Just one example of how a few coats of spray paint can save you a ton of money. Hop on over to The TipToe Fairy to see how it's done!
2. DIY Outdoor Planters
Well, isn't that just the smartest idea!? Turn plastic trash cans into large outdoor planters, and save a couple hundred bucks! With the hammered spray paint, you would never guess that these planters were made out of plastic! but the idea is to spray paint cheap, plastic trash cans and fill them with cinder block or rocks before adding soil to weigh them down.