Check Out These Awesome Ideas for your Backyard Storage.
1. Grill Set Holder
Blogger Kristyn teamed up with her husband to create this functional yet stylish way to store grilling tools. If you're a frequent griller, like they are, having the supplies easily accessible and organized will make your next barbecue even better.
Get the tutorial at Lil' Luna.
2. Beach Towel Rack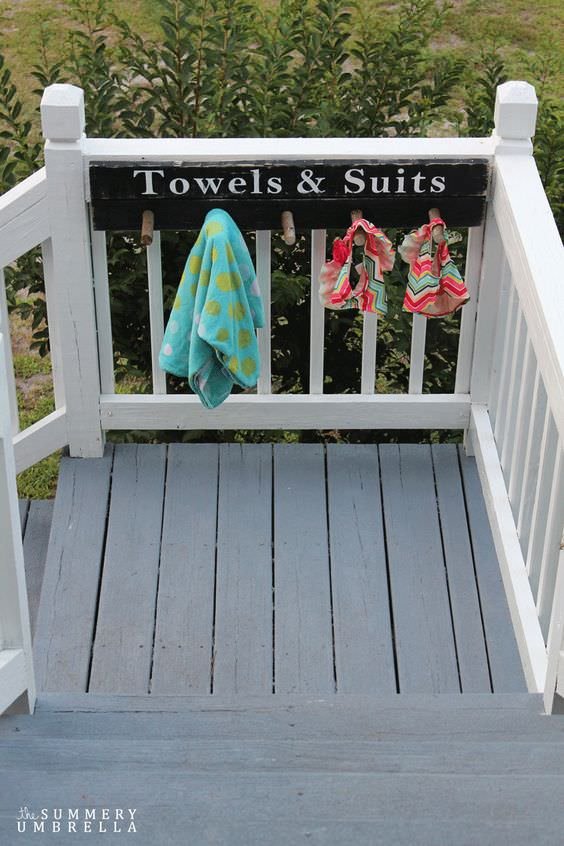 If you have a pool, towels and bathing suits are bound to pile up quick. Keep things tidy with this DIY trick. This versatile project can also be used to hang jackets, hats and bags, making it perfect for non-pool owners too.
Get the tutorial at The Summery Umbrella.
3. DIY Gardening Center
Once again, pallets prove to be amazing organizers. In this project, blogger Kylee transformed a pallet into a space for plants, shovels, gardening tools, and a hose. She even made a small door on top (you can spot it in the left-hand corner) for additional storage.
Get the tutorial at Our Little Acre.