Coconut oil is good for the heart, it improves the functioning of a brain, and applying it to the skin can make it beautiful and even more, it helps in losing weight!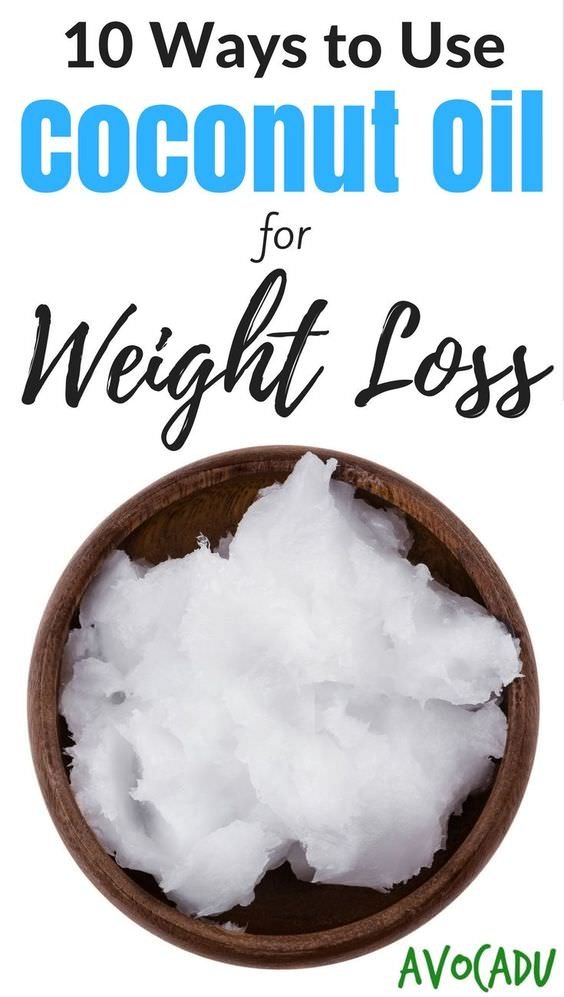 If you live in this century, you've probably heard about the benefits of coconut oil. Perhaps you're not really sure why you should be eating it, but everyone says that you should.
According to Authority Nutrition, there are plenty of health benefits to consuming coconut oil. In areas where coconut is a dietary staple, people are generally healthier.
Coconut oil can help improve brain function, reduce seizures and kill harmful pathogens when taken internally. You can also use it on the skin and hair to add moisture and protect against damage.
But you're really here to find out how coconut oil can help you lose weight, aren't you? Experts say that adding just a tablespoon or two to your dietary routine every day can help you burn 5% more calories. Coconut oil can also help curb your appetite.
1. Add coconut oil to your coffee.
Coconut oil can make your coffee bulletproof. Not literally, of course; this is the term coined by Dave Asprey, the founder of Bulletproof.
Most people prefer their coffee with a bit of fat added in. That fat usually comes from some type of creamer.
Adding coconut oil to your coffee ensures that you get a dose of "good" fat first thing in the morning. Research shows that adding medium-chain triglycerides (MCTs), such as those found in coconut oil, to your diet can help you burn more calories and fat.
When you add coconut oil to your coffee, don't just stir it in. You'll get an oily film that sits on the surface of the liquid, resulting in a beverage that can be hard to stomach.
Blend it together with a handheld or regular blender. The result is a creamy, frothy, satisfying drink that can help you lose weight.