Want to organize your refrigerator and no idea where to start from? Don't worry, just learn about these 11 brilliant fridge organization ideas. Must see!
Keeping your refrigerator organized not only makes it easier to find what you're looking for, but it can also create more space and keep things from going to waste. There is nothing more frustrating to me than having to throw away expired food that has been forgotten about because it was hidden in the back.
Whether you have a large family, roommates, or even live alone, there are a few ideas and cool fridge hacks in here that you probably haven't thought of.
1. Upside Down Squeeze Bottles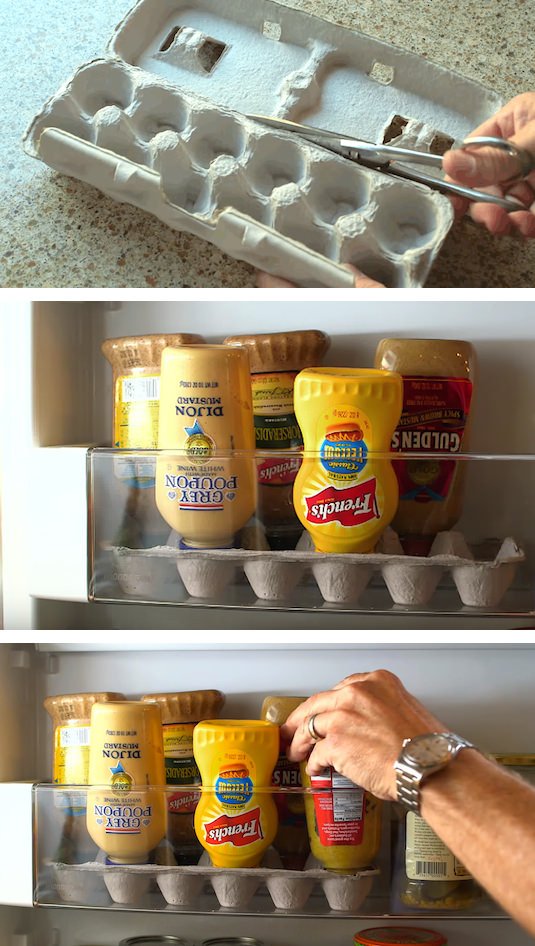 Store your squeeze bottles upside down in an egg carton to not only make them squeeze with ease, but to also keep them from sliding around and falling over in the refrigerator door. Check out more details here.
2. DIY Magnetic Storage Bins
Just by trimming adhesive magnetic sheets to fit on the bottom of small plastic storage containers, you can store things like nuts, seeds and herbs up and off of the valuable shelf space in your refrigerator. Check out all of the details over at Tatertots & Jello.
3. Lining Shelves For Easy Clean Up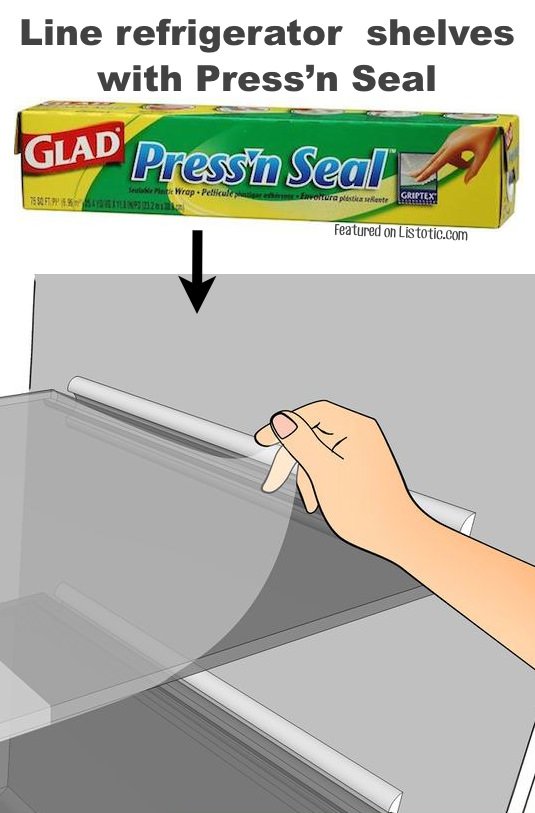 Press'n Seal has so many uses but who knew it could also be a money saver by using it to line messy shelves in the refrigerator in lieu of those expensive shelf liners. I like to use it in the door of the refrigerator where we keep our milk because somehow that shelf always looks like something exploded. Just be sure to clean your shelves really well, and allow them to dry completely before applying it.