An organized kitchen can make your life easier and saves your time too. It doesn't have to cost a fortune to streamline your cooking space.
1. Organize Spices With Jars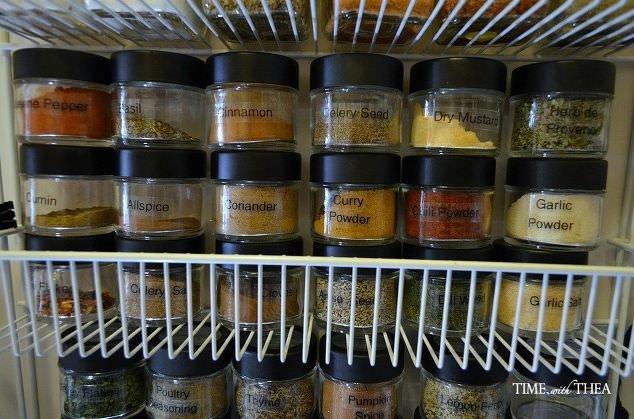 Admit it: A spice collection featuring a random assortment of containers looks chaotic and junky. But when you throw your flavors in stylish matching jars showing the names, suddenly everything looks so professional. Check out.
2. Use a Coat Rack for Mugs
Forget the hoodies. This set-up doubles as decor and utility— win-win. Check out more on it.
3. Make a Cake Tin Work Harder
Want to combine two dollar store purchases to make one super savvy and functional piece? Stack a tin on top of a candlestick to create a command center for your dish soap and scrubber. Here is more on it.
4. Create New Storage for Cutting Boards
When you run out of storage space in your kitchen (trust us, it will happen eventually), make more with the help of a wire holder on the side of a cabinet door. Cutting boards are thin so you can fit several in at once. See more here.