Have a small garage? Check out these Amazing DIY Garage Storage Projects & Ideas to get your garage super organized.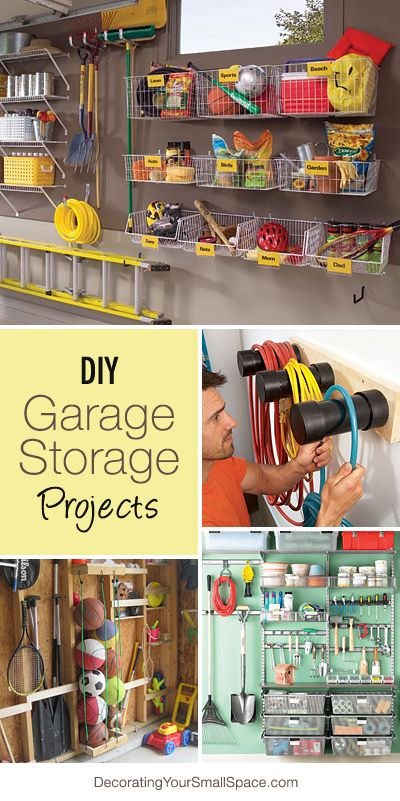 You are really lucky if you have a garage even if you have a small home. So if you have a small garage you'll need to create there some extra storage. However, if you aren't careful, your garage can become a jumble of disarray, where nothing is stored properly and nothing can ever be found! If your holiday decorations are mixing with your grandmothers teapots, then some DIY garage storage projects are in order. Creating storage in the garage can free up more space inside the home as well, making your small home a clutter free paradise.
1.
HGTV has a great idea for re-puposing an old file cabinet into garage storage for tools.
2.
Pegboard in a garage is a natural! Look how BHG used it to organize virtually everything in this garage.
3.
Mom 4 Real has a great tutorial to build this portable tool caddy! What a great gift for a tool junkie.