Find design inspiration in 15 walk-in showers that beautifully stretch a small bathroom's footprint, increase its functionality, and amplify its good looks.
1. Be Space-Savvy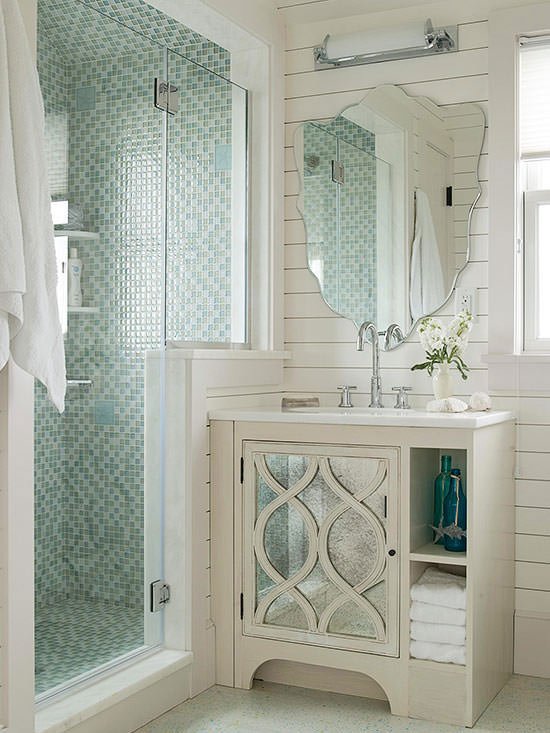 Expand a small bathroom's utility by designing a walk-in shower that provides a solid wall or walls for placing vanities or tubs. Seemingly an extension of the bathroom's board-clad walls, this knee wall accommodates a shallow vanity with a mirrored door. White painted walls, the shower's glass enclosure and tiled walls, and reflective surfaces encourage light to move around the space, causing the small bathroom to appear roomier.
2. Delight the Eye
Even the smallest bathroom can accommodate bounteous style. Though diminutive in dimension, this walk-in shower makes an impact thanks to its marble door frame and tiled interior, which are highlighted by charcoal walls. Bathroom floor tiles repeat inside the shower to visually link the two areas.