These easy DIY tricks will make your space feel twice as big (promise).
Hang Bags on the Door
Stop leaving your tote all over your house (and losing it). Hooks on the inside of your closet door will offer space for your entire collection. Plus, it makes picking out a purse that matches your outfit so much easier. See more on it here.
Color Coordinate Your Containers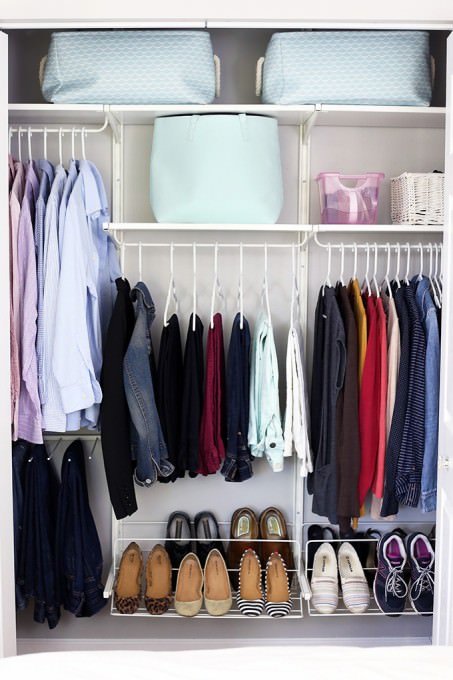 The easiest way to take your closet from junky to jaw-dropping? Pick your colors wisely: All-white hangers are clean, while light blue containers add an element of surprise. Here is more on it.
Look Under Your Shelves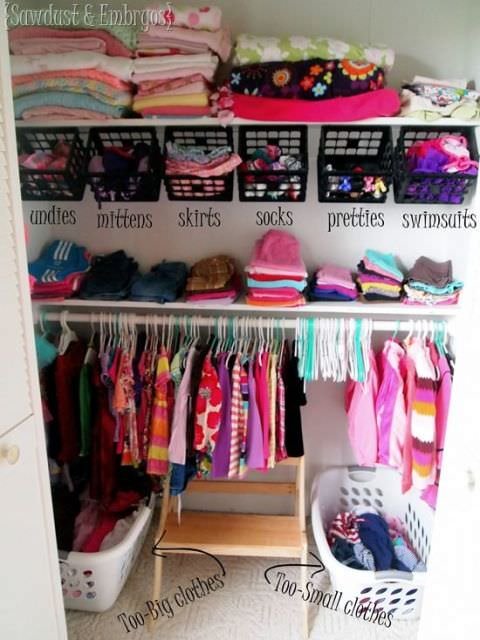 Who says you can only use the top side of your shelf? When you hang baskets underneath them, you gain double the storage for smaller items like mittens and swimsuits. Check out more on it.