See these 28 DIY outdoor light ideas to create the perfect settings for festive days or to have dinners with your best ones and happy moments under the canopy of stars.
If you are an outdoor lover, you will most likely be inspired by many of these enchanting yet super easy DIY outdoor lights ideas.
1. Want to create some ambiance instantly?
Place wooden poles or branches in buckets of sand, clip or tie some market string lights / globe lights. You can also make a few permanent poles set in concrete to hang these outdoor lights. ( Source 1 | 2 )
2. The magic of tea lights.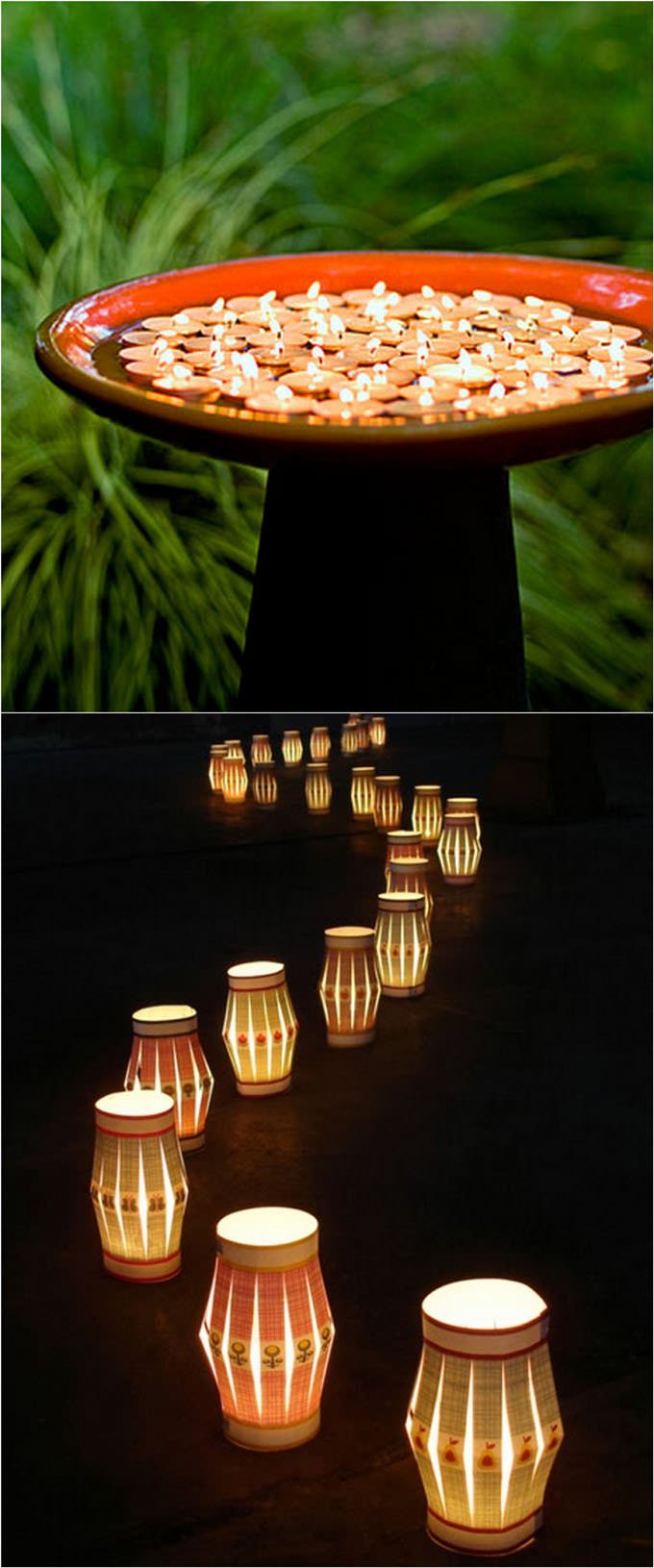 Float tea candles in a water-filled birdbath make you feel like being in a tropical resort. Place some LED tea lights inside these easy-to-make paper lanterns, now we have an enchanting walkway through the garden . ( Source 1 | 2 ) .