Check out these 11 stunning farmhouse master bedrooms and get inspired!
A farmhouse is in, and for good reason. Don't believe me? There is just something about the crisp and bright rooms that makes my heart pitter-patter when I see them. The best part about a farmhouse master bedroom is it won't go out of style. It's clean and welcoming and cozy, which is everything your master bedroom should be. We spend a lot of time in our beds.
Her farmhouse shelves in her dining room are an eye-catching staple in her home, and the best part is she has tips on how to style them and even teaches you how to DIY your own farmhouse shelves. And yes, that's faux wood wallpaper.
1. Farmhouse Master Bedroom
2. Beautiful White Master Bedroom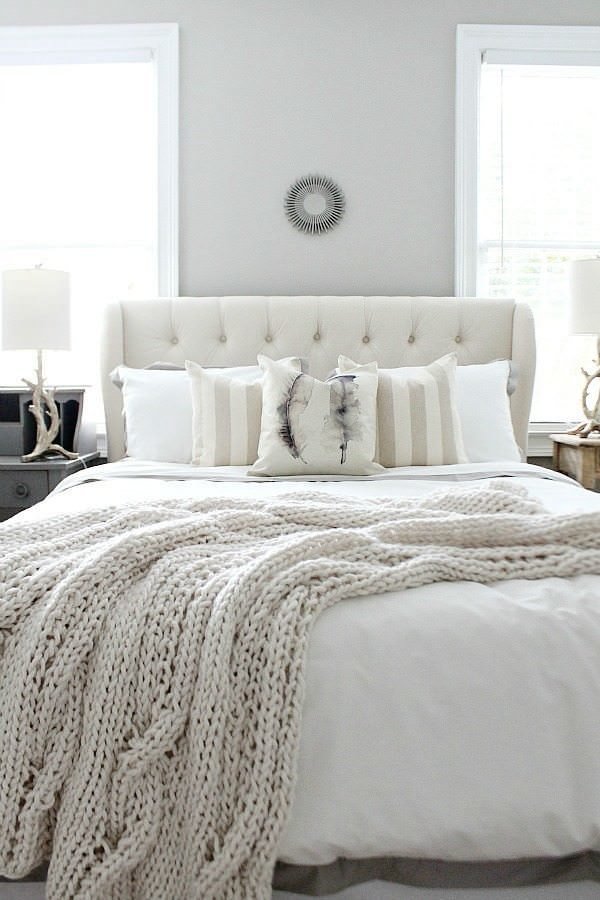 3. Modern French Country Farmhouse Master Bedroom