Keep your home organized with these awesome hacks!
1. Keep Sheets Inside Matching Pillow Cases
Found from: HomeGoods
We all know how disorganized the linen closet can get, and that's why I love this hack. Just keep all matching sheets together and neatly folded inside of matching pillow cases.
2. Put Single Eyeshadows in an Ice Tray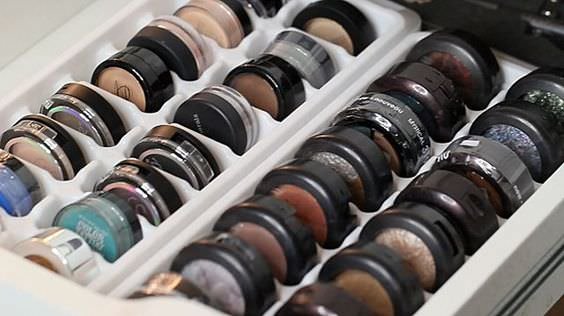 Found from: Brit + Co
If you love makeup and have plenty of it, then this is a great way to keep your makeup drawer organized and eyeshadows easy to grab.
3. Store Hair Tools in a Magazine Holder
Found from: Cosmopolitan
A great way to keep your heating hair tools together and not tangled in your cabinets is to use a magazine holder. Pretty simple if you ask me!