Beautiful lights double up the festive mood in holidays and Christmas and if you're searching for some of the most inspiring ideas for outdoor Christmas lights, this post is for you!
Some of us really look forward to our outdoor Christmas lighting each year… to some of us it's just an obligatory pain… That's kind of sad, because it gives us a reason to celebrate the outdoors at a time of year when we don't get out into the garden much. I think those who dread it only feel that way because they haven't been inspired! So here are some great ideas for DIY Christmas outdoor lighting to really make you want to celebrate the season!
1.
Rose Knows Coupons has  a tutorial on creating these outdoor lighted holiday gift boxes. Much less expensive than the ones in the store!
2.
Write a message in lights to share with all who pass by. Here they used LED rope lighting. The rope lighting is secured to a grid of wire wreath forms with heavy-duty cable ties.
3.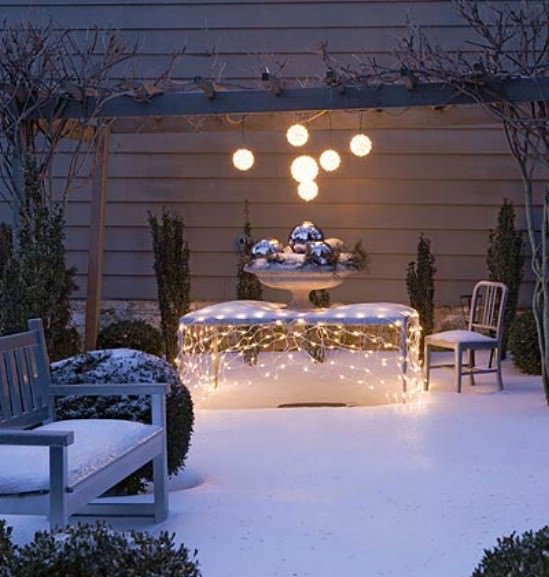 This is one of the most creative DIY lighting projects in this post… net lights draped over an outdoor table, and lighted globes hung as a "chandelier"… Like party time for the Christmas creatures!