No matter your budget, there are plenty of ways to make an outdoor space pretty, practical and even more enjoyable. Here are some of our favorites.
Hang Unique Sconces
Add interest overhead and extend your outdoor space's usable hours by hanging sconces over the dining table. Here, silver sconces in different shapes and hung at varying levels provide a fun focal point in this mostly white outdoor room.
Put Up a Pergola
Define your outdoor dining area with a pergola. Not only will it make your dining area cozier for your guests, but the overhead covering will provide welcome shade on hot, sunny days. Hang a few lights from the pergola for finished looked that will allow you to continue using the space after the sun sets.
Create Levels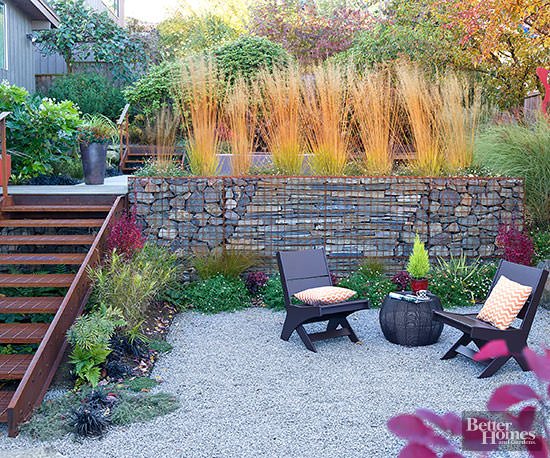 A multilevel outdoor space provides more options for creating separate areas to entertain, dine and relax. Here, rustic metal steps connect each level to give the naturally elegant space an industrial vibe.