Velvet pillows, curtains, throws, and upholstery add a touch of luxury and glam to any room. Don't think you're limited to red velvet, though: This soft fabric comes in tons of stunning shades.
1. Cuddle Up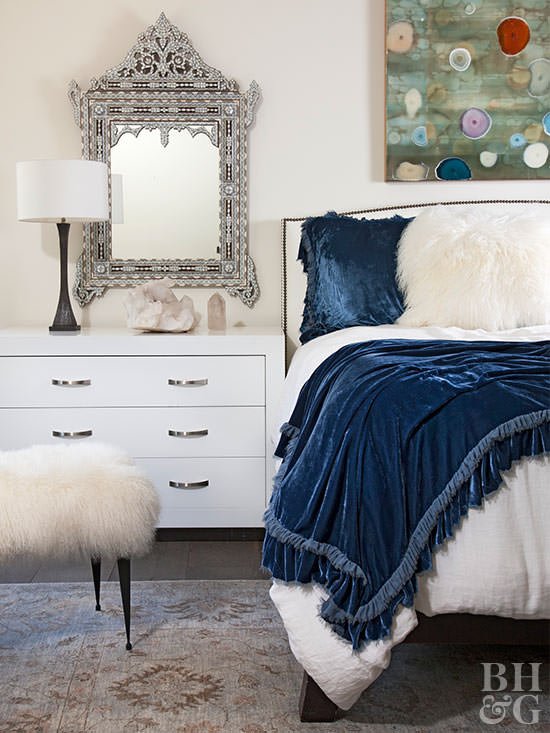 As if leaving your bed in the morning weren't already hard enough, a velvet blanket adds cozy style to any bedroom. This rich navy velvet throw makes simple white bedding feel luxurious; furry pillow shams and a footstool supply even more texture. Integrating velvet decor in any room adds coziness and comfort.
2. Focal Point Furniture
Velvet home decor can be easily integrated into existing decor. Reminiscent of a vintage smoking jacket, this bold green sofa stands out in an eclectic living room. Details like tufted buttons and bronze claw feet give the velvet furniture piece character and let the fabric speak for itself.
3. Plush Pillows
Add some oomph to a white settee with lush velvet pillows. Decorating with velvet is easy when it comes to accent pieces. Bright colors make the neutral fabric pop, while velvet finishes add a touch of texture.