Learn these cheap and easy-peasy ways to decorate your home. These hacks can make your home look pretty and in no time!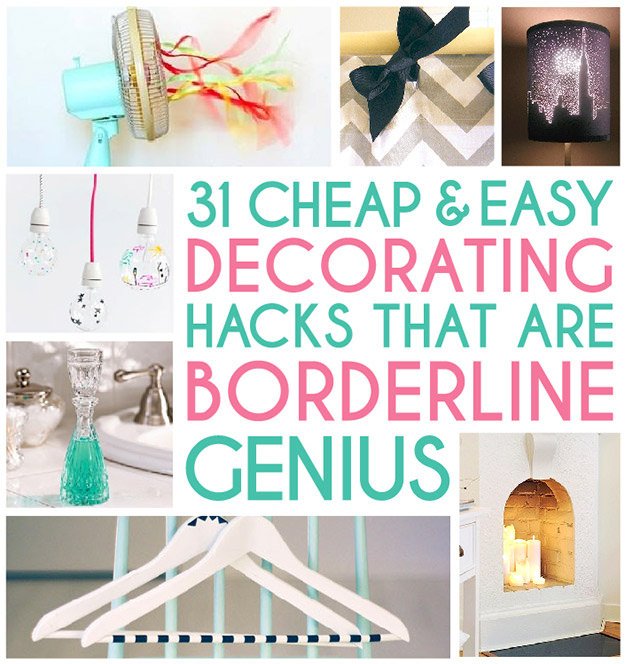 1. If you need an easy way to hang a curtain rod, use Command hooks.
So smart if you live in a rental or are just plain too lazy to drill a goddamn hole in the wall. Get these nice chrome ones.
2. If you have an exposed closet or clothing rack, use colored tape to prettify your hangers.
Imagine a brightly colored sundress hanging off that striped one, and you will be reminded that this is entirely worth the effort. diyordie.elleinterior.se
3. Use a hollowed-out book to hide an unsightly router.
If you're averse to the idea of desecrating books for the sake of home decor, try using a binder or a beautiful photo album instead.
4. If you're hanging something heavy on your walls, use tape to measure the distance between two holes.