Dollar Store is a great place where you can find many useful things at cheap rates and with these Dollar Store Organizing Ideas and Projects, you can take advantage of it!
Organization does not have to be difficult, nor does it have to be expensive. There are so many neat ways that you can repurpose things that you find at your local Dollar Store. From organizing the kitchen and bathroom to taking care of laundry clutter, there are many things that can help you to be more organized.
Need to know what to do with all of those scarves? Maybe you have too many toys and just don't know what to do with them. Whatever you are looking to organize, we have collected a host of helpful tips and ideas and most of the items can be bought for very little money. You just need a little imagination and creativity and you would be surprised at what you can use to organize your life.
Organizing Boots in the Closet with Foam Noodles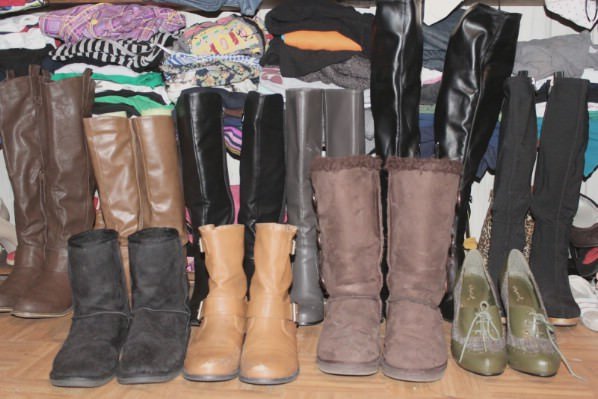 Noodles make great boot fillers. You know, those foam noodles that the Dollar Store sells during the summer. Well, they cost around a dollar each and you can cut them to perfectly fit into the tops of your boots. This will hold those boots up and help you to better organize your closet space. Via: Rethinkborders – Closet Organization: Cheap DIY Boot Fillers
Popcorn Box Organizers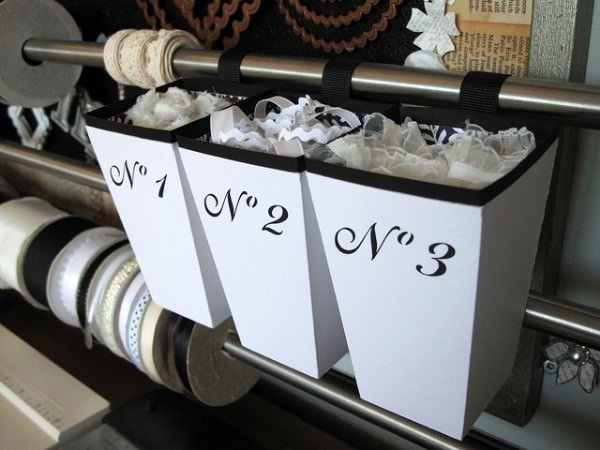 The Dollar Tree and Dollar Store sell plastic popcorn boxes that are really cute and can be used for a number of organizing projects. You can attach a ribbon to the back and hang them anywhere so you have organization wherever you need it. Labeling them is also a great idea and because they are so inexpensive, you can use several of them to get the job done. Via: Dollar store crafts – Make Printable Popcorn Box Organizers
Organizing Craft Supplies with Recycled Cans
Recycled cans are great for organizing paints and other craft supplies. Coffee cans and others are perfect. Once you finish with them, just remove the labels and you can paint and customize them if you want. If you don't have any cans around the house, you can pick up several different sizes for less than $1 each and then create your organized craft center. Via: Thecountrychiccottage – Organizing Craft Supplies with Recycled Cans