Want to add some wall art on your dull wall? Look no further. Here's the perfect list you can check for DIY wall art ideas that you can make inside or outside your home.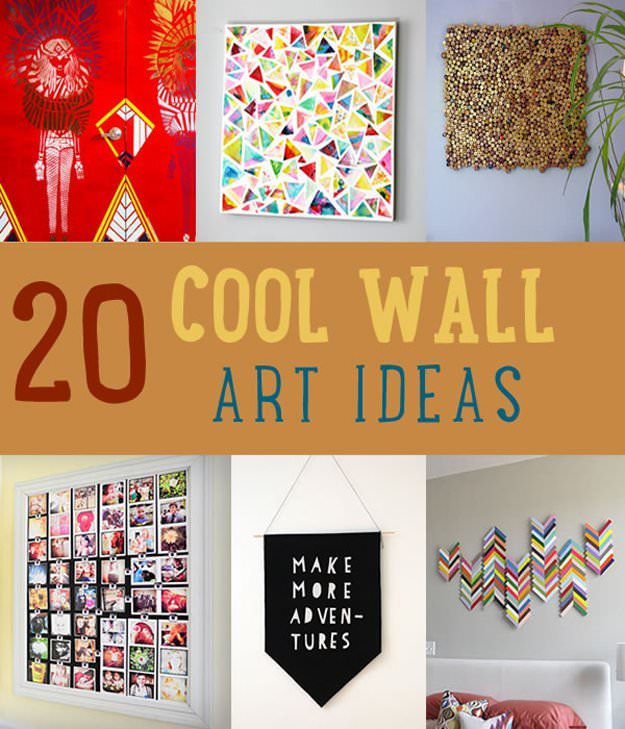 DIY Wall Art Ideas
If a blank space on the wall bothers you and you think about what to do to improve it then adding a wall art may be a good idea. The DIY wall art ideas in this list are easy and inexpensive and would be great in your living room, bedroom or even outside.
1. Rustic Pallet Sign
Do you ever wonder how to create those lovely weathered wood wall art signs that you see on Pinterest? Make one with a few easy steps. Bring your favorite inspirational or literary quote to life with this hand-painted, charmingly rustic DIY project. Click here to read more!
2. DIY Chevron Wall Art
If you want some colorful chevron to fill the gap, check out how to make it with this easy tutorial!
3. Mod Podge Wall Art
Cut, glue and apply mod podge. Isn't that an easy DIY wall art project? Click here for the instructions.