Keep your makeup products organized in place with some of these great budget makeup storage ideas.
Got makeup kits and items? Chances are that they are not very well organized. What should you do to arrange them without spending much on storage items? Here're great budget makeup storage ideas that you can use to put all of your products in their place, and keep your money in your pocket.
1.
Check out this cute way to reuse shopping boxes. Don't these look like those expensive storage boxes from Kate Spade or other upscale shops? Check out this article for step by step instructions, with photos.
2.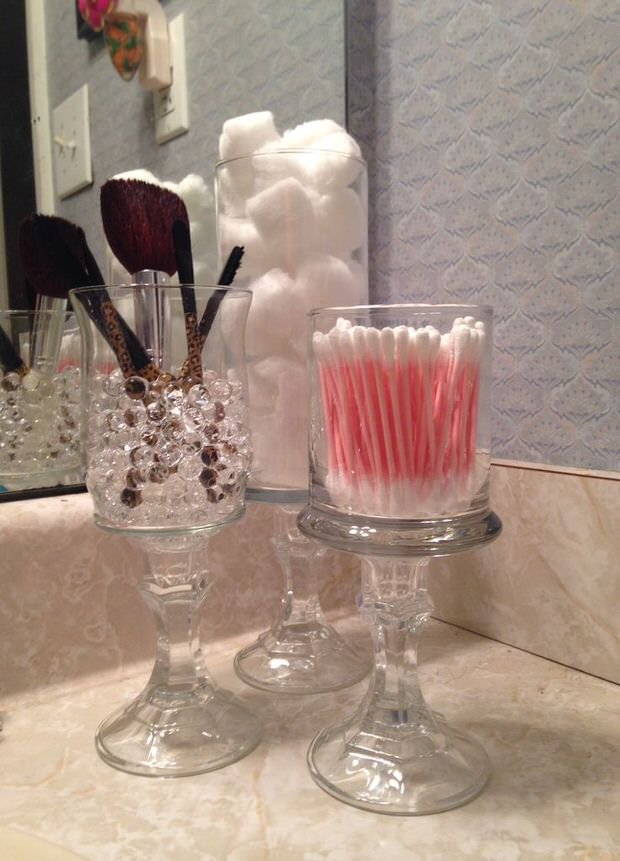 This is a simple idea from 'Jessica' on Pinterest. Using glass containers, dollar store candleholders and glue to make apothecary jars.
3.
These wall pockets by 'BHG' were created using dollar store wooden bowls cut in half and painted boards. You could create a large wall system using this project.