The bathrooms can easily get messy because they're usually small and have so many little items. Whatever your bathroom style is here you'll find everything about the organizing inspiration you need.
The bathroom is one of the busiest and smallest rooms in the house and important too. So you'll need to make sure that it is comfortable and is a reflection of a maintained, organized warm home.
Follow our ideas and make every inch count.
1. Shelving Above Toilet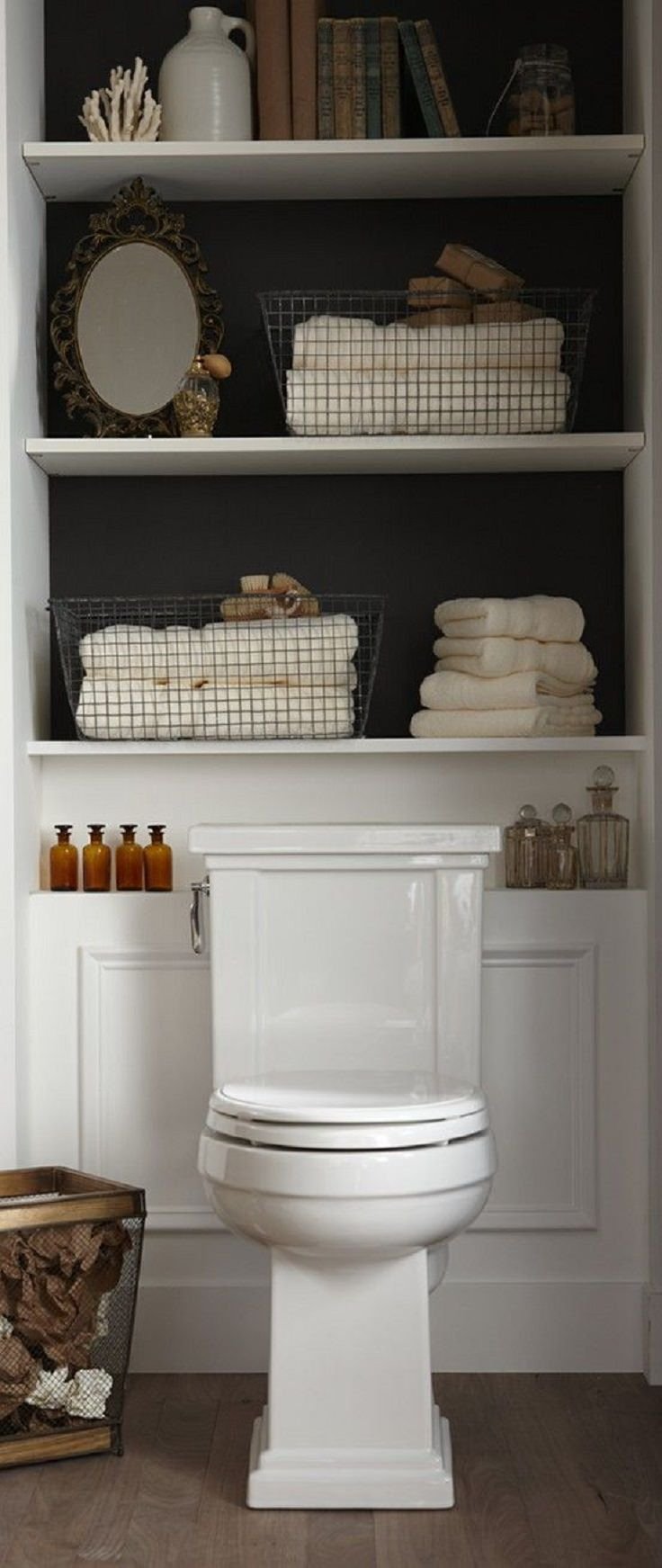 via goodlifeofdesign.blogspot.com
Do you have an unused space above your toilet? Well, a great way to use it is to place some opened shelves and use them to their full potential. You can store towels or other bathroom accessories, which is a great way to use the space in a small bathroom.
2. Bathroom Mason Jar Storage with Knobs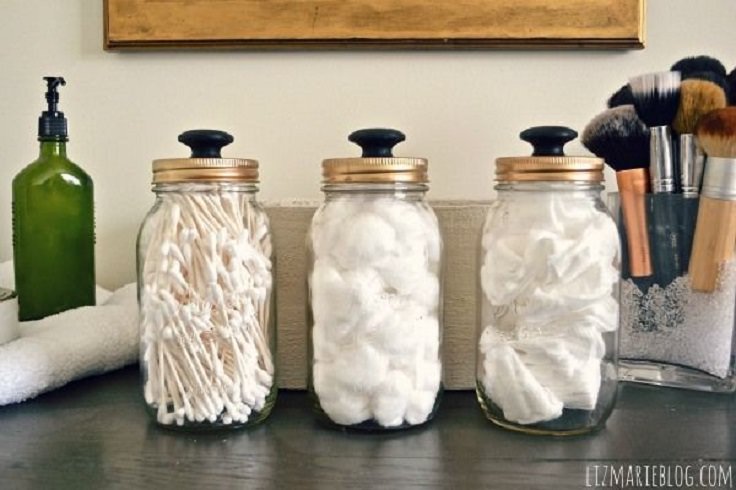 via lizmarieblog.com
The mason jars are here to help whenever you need them. They can be a great help for your bathroom storage problem, this is a very easy DIY project that doesn't ask a lot of your time.
3. Shampoo and Shower Gel Holder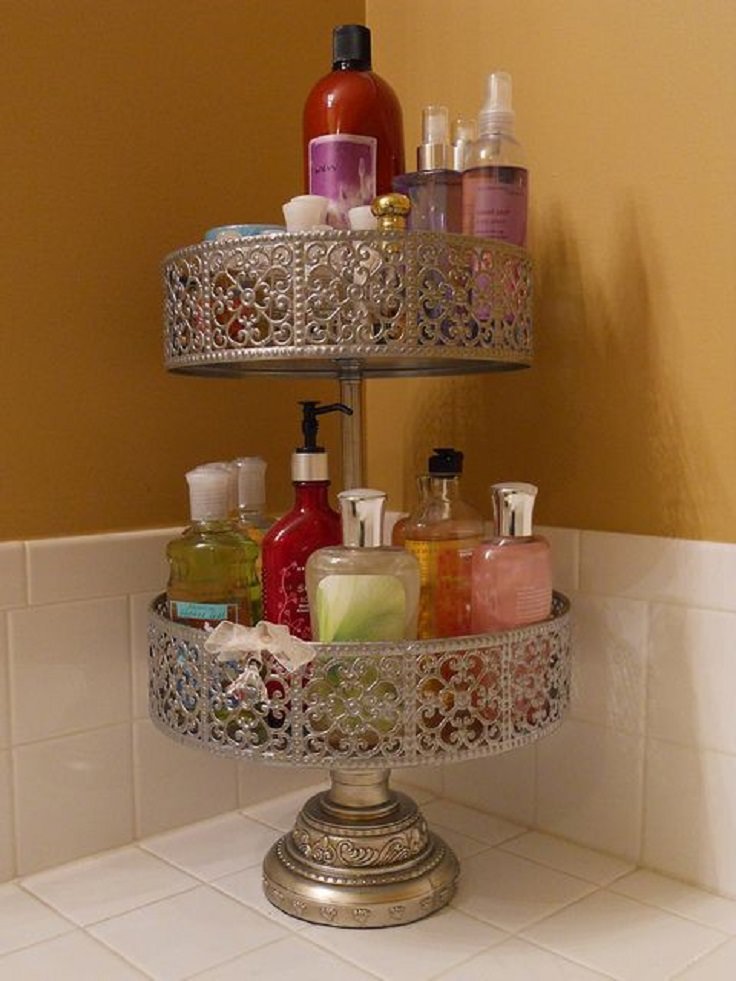 via modnest.net
You can use your old cake-stand to store your shampoos and shower gels. It is a great holder and will spice up space, making it look elegant.