Check out this list of 6 budget friendly DIY projects that will completely revamp your bathroom.
If you are tired of looking at your outdated bathroom, then now is the time to give your bathroom a makeover. Don't worry; giving your bathroom a makeover won't cost as much as you think.
1. Tile Your Shower
Found from: Remodelaholic
This post from Remodelaholic will give you all of the inspiration you need to start transforming your bathroom. Colleen, the author of the post, did a great job at tiling her shower!
2. Install Sheet Vinyl Flooring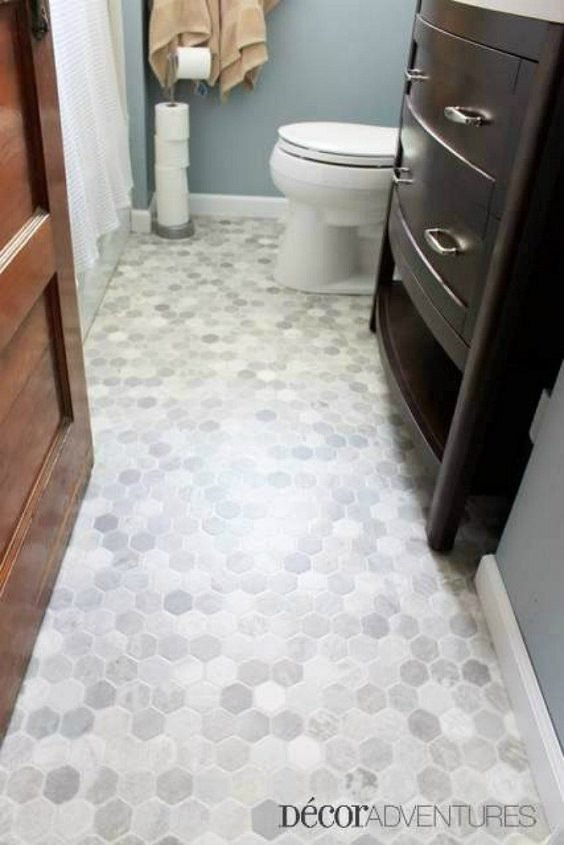 Found from: Decor Adventures
If you think installing new flooring in your bathroom is too difficult for you to do on your own, think again. Jessica from Decor Adventures created this step-by-step blog post about how she installed sheet vinyl flooring in her bathroom.