These easy DIY tricks will make your space feel twice as big (promise).
1. Hang Bags on the Door
Stop leaving your tote all over your house (and losing it). Hooks on the inside of your closet door will offer space for your entire collection. Plus, it makes picking out a purse that matches your outfit so much easier.
2. Label Like Crazy
The more you take advantage of labels, the less likely you'll end up throwing that random sock without a mate into whatever bin you come across (and then losing it in the black hole that is your closet forever).
3. Organize by Category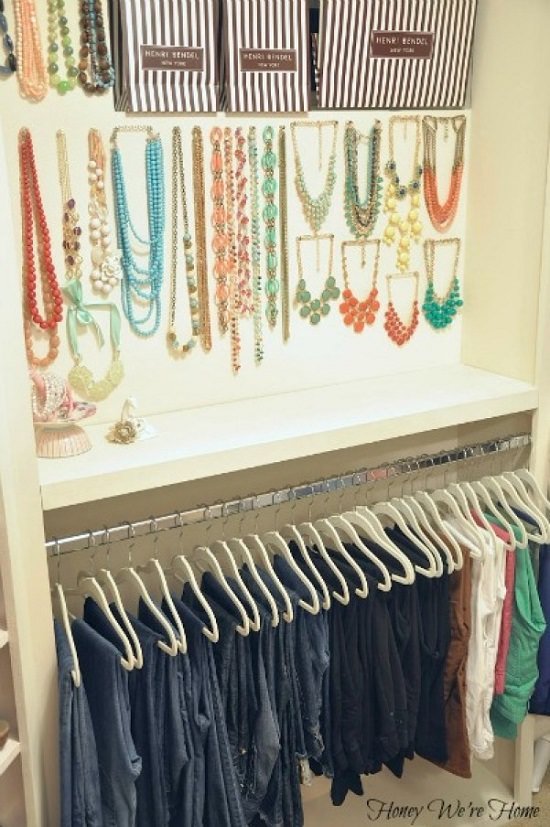 Even if you don't have as many pants as this closet owner, you'll still save major time in the morning if you organize your clothing by type of item — not color.