Colorful sea glasses are beautiful and if you too have a jar full of them see the 30 DIY Sea glass ideas and projects in this post!
Thirty sea glass projects and diy ideas including jewelry, crafts, home decor, and artwork for inspiration.
Finding Sea Glass can be an addictive hobby and before you know it you could have jars filled to the top with beautiful pieces of coloured glass. Instead of leaving them there, use them to make beautiful crafts! From jewelry to wall artwork, this list of thirty ideas and projects should get your creative juices flowing.
1.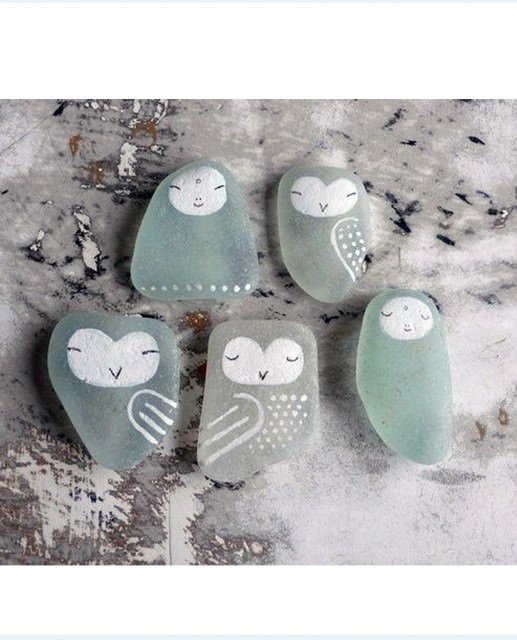 Painted as birds using white acrylic paint – via Pinterest
2.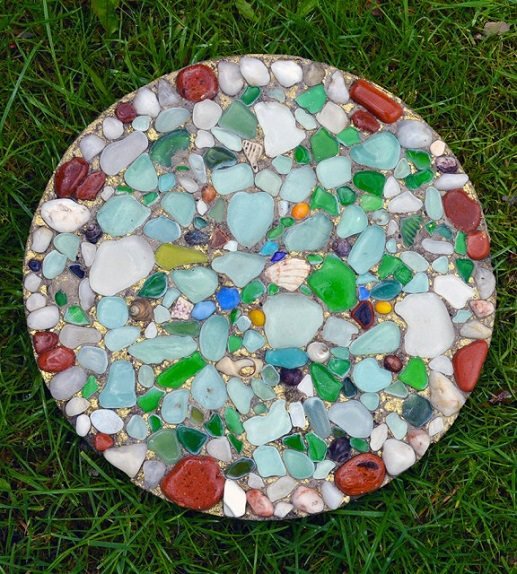 This is one of the best projects and trick you should follow make sure the glass looks colorful against the concrete is to spraypaint the back side white. This will make sure the glass reflects its own color and not gray.
*See How to make a Sea Glass Stepping Stone
3.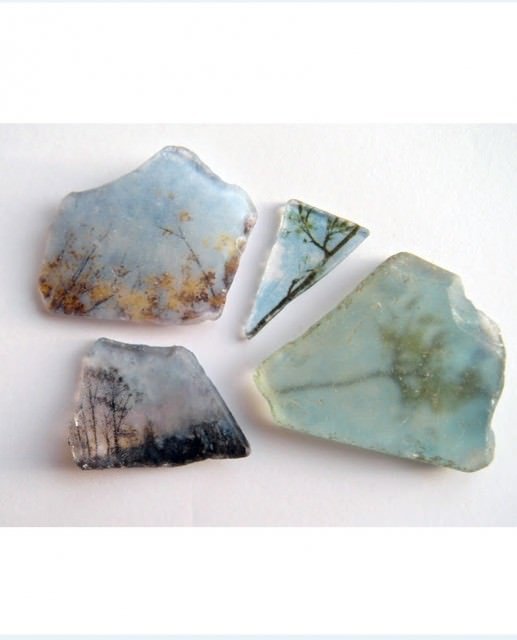 DIY Photo Transfer onto Glass – via Art in Red Wagons