Easy DIY small kitchen organization ideas for cabinets, countertops, the pantry or under the sink! Cheap tips and tricks anyone can do.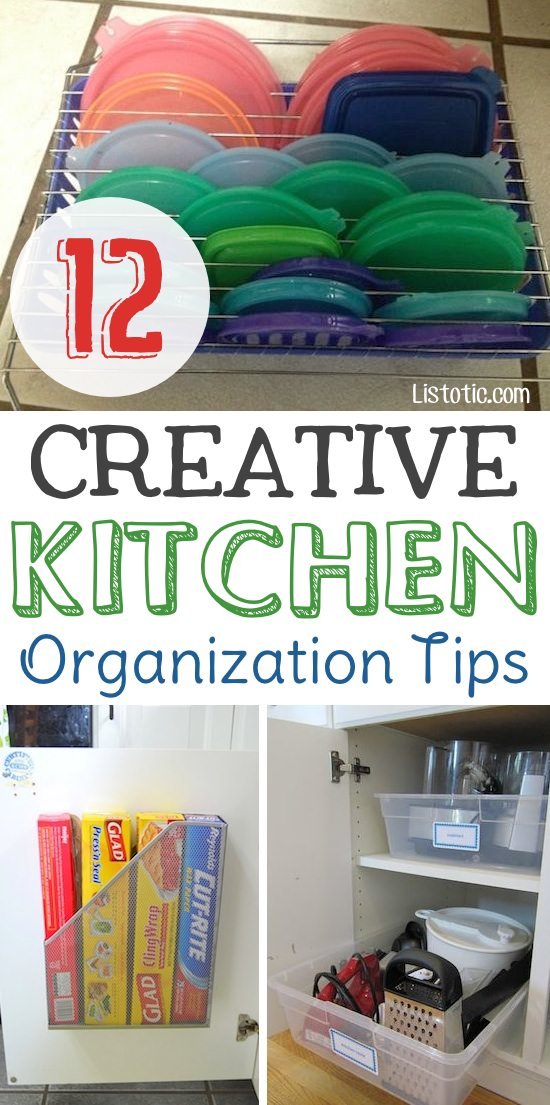 1. Tension Rod Dividers
Instead of stacking your cutting boards, oven trays, and platters, use those short tension rods to create dividers. Now you can place them upright for easy access and visibility, and completely customize the size of your slots.
2. Repurposed Magazine Rack
Those long boxes fit perfectly inside of a magazine rack! Attach one to the inside of a kitchen cupboard door to keep them hidden but easily accessible. This mesh metal one is perfect because you could drill short screws through the already existing holes.
3. Drawer Dividers
Keep those drawers organized with drawer dividers. They're great for drawers containing smaller items like tea bags, coffee pods or medicine. I could use some of these for my junk drawer. I can't find anything in there!