Here 10 Bright and Beautiful Paint Colors to Try for a Green Kitchen.
1. Light Green Space
This light green color works well in any kitchen, but looks particularly great when paired with a light brick wall and black stove.
2. Country Style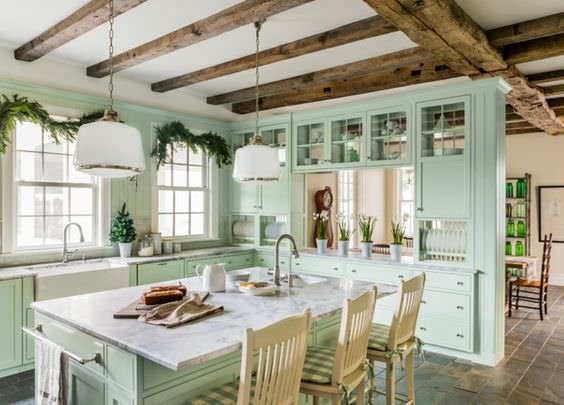 This Virginia kitchen showcases vintage design elements paired with rustic textures and a retro palette. The green pastel paint gives the entire room an updated farmhouse feel.
3. Colorful Accents
Bright pops of color can easily transform your kitchen. For instance, this New Hampshire farm home's vibrant green cabinets work well beside the brick-red trim and island.
4. Colorful Cabinets
The kitchen in this beach house feature cabinets painted in a light green shade to complement the warm wooden floors.